New classes
Starting Tuesday, DEC 1st with Zora!
 Reserve your spot today!
Reserve your spot today!
Golden Light Wellness Center
350 Lincoln Street
Oxford, PA 
Time: 7-8pm
– for fun, frolic and friendship -
Belly Dance has been universally embraced for the young and young at heart for its incredible benefits to the body! Join us to learn fun choreographed belly dances, where you will have the optional opportunity to perform. Not only will you learn the mechanics of the dance; you will learn stage presence, facial expressiveness, arm placements and dancing in the moment
and much,
much more!
so…
GET IN SHAPE…
HAVE FUN…
BELLYDANCE!!!
____________________________________________________________
Beginner/Intermediate Belly Dance Tuesday
7-8pm
Possible opportunities to perform at family friendly venues!!
Tuition
Full session member $50 for five consecutive weekly 1-hour class, this is NOT REFUNDABLE no exceptions.
Walk-ins $15/1-hour class
If you don't want to wait for the new session and join mid-session you may come as a walk-in or get the full member discount by paying the remainder of the current session PLUS the following full session.
AGAIN NOT REFUNDABLE
at The Golden Light Wellness Center (click here for map and directions)
_______________________________________________________________________________
____________________________________________________________ Location
Oxfordian Magazine Ad for GLWC
350 Lincoln Street, Oxford, PA 19363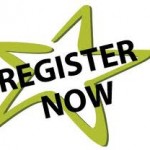 Advertised Class on Armstrong Cable Channel 4
____________________________________________________
Location:
350 Lincoln Street, Oxford, PA 19363